Things To Do Around Portland, OR
Our hotel's central location where the West End meets The Pearl brings our guests closer to all the best museums, restaurants, breweries, and galleries in the city. Explore our list of the best things to do around Portland, OR below and book your stay at Mark Spencer Hotel today!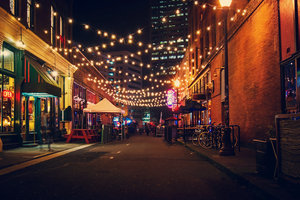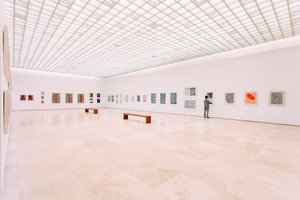 Galleries Galore
One of the best things to do in Portland, OR is taking a day to explore the Pearl District. Our hotel is just a quick walk from this trendy neighborhood, adorned with a number of modern and established galleries due to the area's legendary history as an artist's colony.
Make sure to check out the Froelick Gallery, Gallery 114, J. Pepin Art Gallery, and many more. If you're visiting around the beginning of the month, make sure to stop by the area's legendary First Thursday Gallery Walk event, where local artists can show off their latest exhibitions while interested attendees can stroll through open galleries, street artists, and local vendors.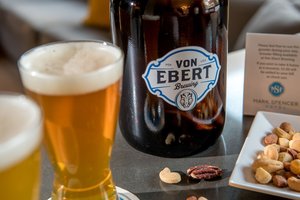 Craft Beer Crawl
Well known for its craft beer scene, exploring Portland's breweries is a must when visiting the city. Some essential Portland breweries include:
Von Ebert Brewing – 131 NW 13th Avenue (4 minute walk)
Deschutes Brewery Portland Public House – 210 NW 11th Avenue (4 minute walk)
Upright Brewing – 240 N Broadway (1.3 miles – 8 minute drive)
Ecliptic Brewing – 825 N Cook St. (2.2 miles – 8 minute drive)
StormBreaker Brewing – 832 N Beech St. (2.4 miles – 9 minute drive)
Occidental Brewing Company – 6635 N Baltimore Avenue (7.5 miles – 15 minute drive)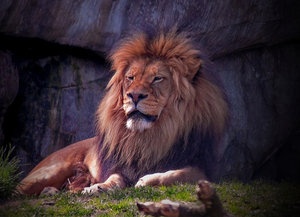 Family-Friendly
Looking for things to do around Portland, OR with the family? Make sure to check out the Oregon Zoo, located just a few minutes away from our hotel. Guests will enjoy visiting creatures like the Amur Tigers and African Rock Pythons while also learning more about the zoo's conservation efforts and commitment to protecting endangered species.
Walk through Washington Park to spend a day learning and exploring exhibits at OMSI, the Oregon Museum of Industry and Science, or check out the roses at the International Rose Test Garden.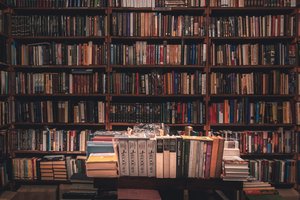 Local Landmarks
No visit to Portland is complete without making a stop into Powell's Books. This iconic landmark has been a staple in Portland's Pearl District since the early 70s, as the largest new and used bookstore in the world.
Guests will also enjoy a night out at the theatre when they take in a show at Portland Center Stage! Take advantage of our hotel's special theatre package to receive a special discounted rate on the cost of admission!
Spend a day outside and stroll through the legendary Rhododendron Garden, a stunning garden on the Reed College campus, showcasing a ton of beautiful flowers and wildlife.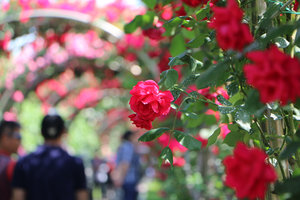 Events & Entertainment
With so many local shows and events going on, there's always lots of things to do in downtown Portland. Make sure to check out the following events during your trip to the Rose City:
Feast Portland (September): Local chefs show off their culinary skills for a weekend dining event.
Portland Rose Festival (June): Historic cultural event that engages the whole city with parades, special events, and more!
Waterfront Blues Fest (July): Spend a weekend at the waterfront listening to a host of incredible blues musicians.
Take in a Portland Trail Blazers or Portland Timbers game!

Take in a concert or event at the legendary Crystal Ballroom! Visit their event calendar to plan your next visit.
There are tons of exciting things to do around Portland, OR! Looking for a recommendation? Ask our friendly and knowledgeable front desk staff for their top spots in Portland.