Our long history as one of Portland's landmarks
In 1907, The Nortonia Hotel opened its doors in the heart of Portland's Theatre District and quickly became known as the "home-away-from-home" for many of the artists who performed in the theatric productions of the time. The hotel registry was a who's who of the entertainment world including Louis Armstrong, Mel Torme, Spike Jones, Sammy Davis Jr., Lionel Hampton, Billy Bardy, Kay Starr and the list goes on and on.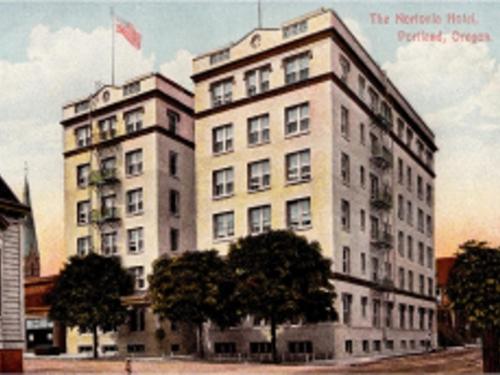 The Nortonia was remodeled in 1966 and renamed The Mark Spencer Hotel. While it remains "home" to many modern-day artists and performers, The Mark Spencer Hotel is also an enduring favorite among travelers from around the world who appreciate friendly service, affordable comfort, and Old World charm.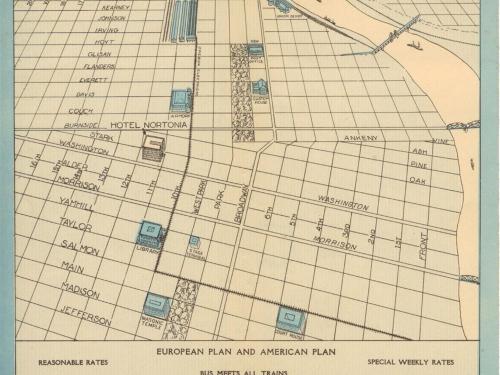 Today, The Mark Spencer Hotel continues the tradition of providing a "home-away-from-home" as Portland's Hotel to the Arts. You never know who may be in-house; guest artists and actors from Portland Center Stage, Artists Repertory Theatre, Portland Opera, Portland Baroque Orchestra, Oregon Symphony, Oregon Ballet Theatre and numerous local artistic companies, plus touring bands, TV crews, and entertainers from around the world.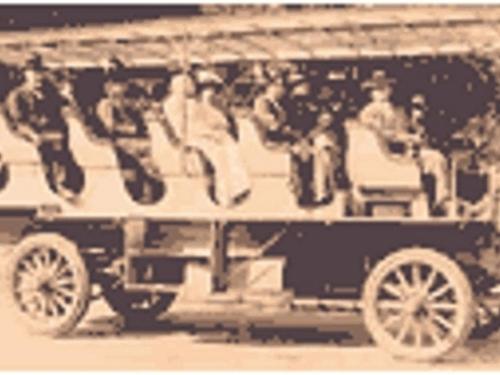 Portland has a long tradition of exceptional public transportation. Trolleys moved townspeople from the city to the country via the Oregon Electric Railway, from the heights of Council Crest to Guild's Lake, home of the 1905 World's Fair Expo. Later, hotel guests would often tour the City on autobusses, also known as trackless-trolleys. Terwilliger Boulevard Sightseeing Trips originated at The Nortonia Hotel, where they maintained an information bureau in the lobby for several years.

Nowadays, guests of the hotel can reach all areas of the City via our award winning public transportation system. The Portland Streetcar that run along the same lines as the old Oregon Electric Railway. The MAX Light Rail transports visitors from the Portland International Airport to Pioneer Courthouse Square in downtown, Oregon Convention Center, Union Station, Clackamas Town Center, Expo Center, and even Gresham to the East and Beaverton/Hillsboro to the West. TriMet buslines cover the rich network of neighborhoods, parks, gardens and attractions that decorate the metro area, so visitors do not need a car.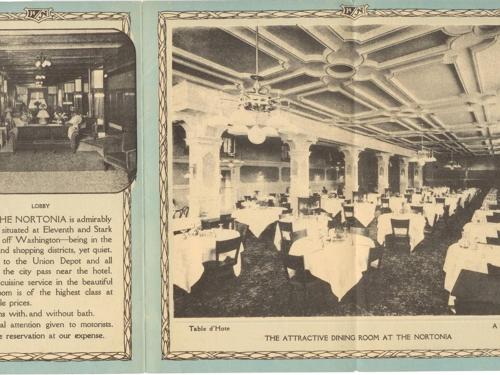 In 2009, the hotel infrastructure was renovated to include new energy efficient windows that open, energy efficient, whisper quiet HVAC units and an ozone laundry system that uses 50% less energy. A fitness center with Precor strength and cardio equipment was recently added along with the new Mark Spencer Event Center featuring The Nortonia Ballroom, perfectly suited for business or social functions.
Let us make your next visit to the City of Roses a special one. Contact us today or reserve your room online.