The history of the hotel name has the following tales: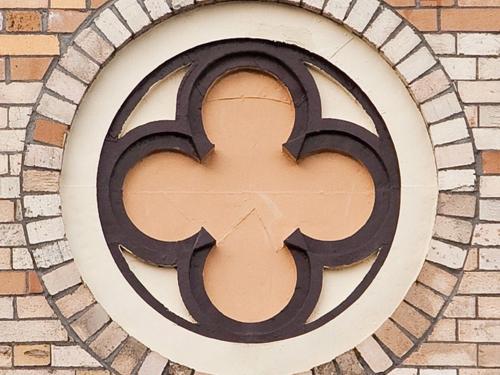 In the 1960's - 70's a parrot, named Mark Spencer, lived in the lobby of the hotel. He was quite colorful in both plumage and vocabulary. The owner who purchased the hotel in 1966 named the hotel after the parrot, as it was quite famous in Portland. When guests arrived, the parrot welcomed them with a greeting and would occasionally swear. (The story of the parrot is true but NOT the reason for the name.) The current owner vividly remembers the parrot while visiting his grandmother, who lived in the hotel from 1970~1980 before it was purchased.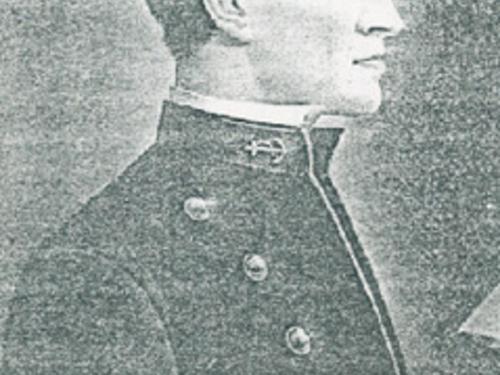 The REAL story, states there was a dedicated fraternity brother with the Psi Chi fraternity. That fraternity has a song about a man whose name was "Philip Spencer" who was wrongfully charged and convicted of mutiny in 1841 and later exonerated after his death.
To honor Philip Spencer, the hotel was to be named after him. The owner was based out of Seattle and due to the distance and lack of communication, when he came to Portland to check the progress of the renovation of the "Nortonia," he noticed that the Marketing team had developed the wrong materials. Mistakenly, the name had become "The Mark Spencer Hotel." Given that most of the materials had been produced, he decided to forego the name of "Philip Spencer" and kept "The Mark Spencer Hotel" name.
Birth: 1823
Death: Dec. 1, 1842
Only U.S. Midshipman hung for mutiny in the Navy
This Philip Spencer was the son of John C. Spencer, President Tyler's Secretary of War. In 1841, when the prankish youth was fired from Hobart College of Geneva, NY,for neglecting his studies, he shifted to Union and promptly leagued with nine other students to create Chi Psi. Then, after six months, he quit Union, joined the Navy, and got a bert as acting midshipman aboard the brig Somers. One day in 1841, the Somers arrivedin NY from Africa with shocking news: The 19-year-old Cabinet member's son and two other crewman had been hanged at sea for mutiny. Comdr. Alexander MacKenzie insisted he had found on Spencer a list, in Greek letters, of potential accomplices and that the youth had confessed.
In the furor that followed the writer James Fenimore Cooper charged that the Greek writing concerned Chi Psi and that Spencer had died guarding fraternity secrets. However, MacKenzie was court-martialed and acquitted. So the Somers incident, recorded in naval history as a thwarted mutiny is revered by Chi Psi as a fraternal martyrdom.